If you enjoy singing in the shower, but don't feel you could exactly make it on The Voice, then Gabalfa Community Choir could be for you.
Members are of all ages and come from all walks of life.  We are all united by one thing, though – a love of singing! The ethos of the choir is simple – it doesn't matter whether or not you can sing well, or read music, you can still join with us and sing your heart out!  There are no auditions and nothing to make a newcomer uncomfortable.  We are here to make friends and to enjoy singing.
The health and psychological benefits of singing are well documented, and we love to encourage people who don't normally sing to come along and experience the camaraderie and companionship that comes with belonging to a group, as well as the sheer joy of singing with others.
Under the direction of our leader, Justine, and accompanied by the incredibly talented Phil, we will be learning a varied repertoire. We perform twice a year, once at Christmas and again at the end of the summer term.
Gabalfa Community Choir was founded in 2010 and members come from all over Cardiff.  We rehearse each Friday in St. Marks church hall, Gabalfa, from 7pm to 9pm.  Most of the time is spent singing (or laughing!) but we do take time out for a cup of tea (and home-made cake if you're lucky!)
Membership fees are currently £30 per term.  If you wish to spread the cost, subs can be paid monthly by standing order at a rate of £7.50 per month.
The membership fee includes the cost of copyright music. Music we buy in will no longer be made available on loan.
If you are at all interested, why not come along for a taster session any Friday evening.  There's no charge.  Come along to St. Mark's church hall a few minutes before 7pm to say "Hi".  Alternatively, you can email via the contact us page and we can look out for you. 
If you have any queries, please get in touch.
We hope to see you soon!
GCC Committee
Chairperson
Emma Drain
Secretary
Stephanie Palmer
Treasurer
Sue Riley
Librarian
Carol Bickford
Church Liaison
Jen Tarr
Event coordinators
Elaine Campbell-Hopkins
Paul Perera
Webmaster
Jerry Yarham
A typical rehearsal
Our Musicians
We are fortunate to have the services of a wonderful pair of musicians, who bring an infectious sense of fun and enthusiasm to our choir. Every rehearsal is an intense but enjoyable couple of hours.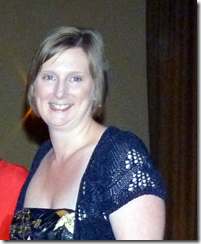 Musical Director – Justine Oakley
Justine received her formal training and qualifications in music at the Royal Welsh College of Music and Drama. After gaining her Advanced Diploma, she spent a year developing her voice, then went straight on to teaching voice and piano privately. As a singer,she was a member of the Youth Choir of Wales, and later on, a member of the well-known Ardwyn Singers. She has performed as a soloist on many occasions as a guest of several choirs.
For many years, Justine has been associated with a well-known choral society based in Tongwynlais as their assistant MD, taking full charge of the choir on an important engagement in Malta, also performing as a soloist at those concerts with great success.
Justine is a local resident and teaches at a nearby Primary school. In a private capacity she continues to teach voice and piano.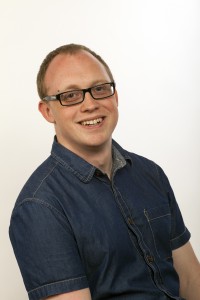 Accompanist – Philip May
Philip has been accompanist to Gabalfa Community Choir since 2012. Aside from this role he is also accompanist to a handful of other choirs around South Wales, works for the music charities Live Music Now and Music in Hospitals, and teaches piano both privately and for the Vale School of Music.
Our Music
The list below covers practically all the songs we have sung since 2011. We have a YouTube channel (please click link) where a selection of recordings can be viewed.
Christmas concerts
A Swingin' Christmas
A Virgin's Slumber Song
Amid the Falling Snow
Angel Song
Antiphonal Kyrie
Baby born in Bethlehem
Baby it's Cold Outside
Carol of the Bells
Carol of the Children
Christmas Chopsticks
Christmas Sanctus
Ding Dong Merrily on High
Do you hear what I hear
Gaudete
Grown up Christmas List
Have yourself a Merry Little Christmas
Holy Child
Huron Carol
Hwiangerdd Mair
I Saw Three Ships
I wonder as I wander
In the Bleak Midwinter
Jingle Bell Rock
Jingle Bell Rock/Rockin' Around the Christmas Tree
Little Drummer Boy_Peace on Earth
Lully, Lulla, Lullay
Myn Liking
Noel Festival
Noel Pastorale … Arr Audrey Synder
O Tannenbaum – John Rutter
Peace, Peace , Peace on Earth
Pie Jesu
Sans Day Carol
Scots Nativity
Shakin' Up Christmas Eve
Shepherd's Joy
Sleigh Ride
Somewhere in my Memory
Sweet Little Jesus Boy
The Colours of Christmas
The Time for Turning
The Virgin Slumber song
The Yearning
Tua Bethl'em Dref
White Christmas
Winter Wonderland
Summer concerts
42nd Street
A Starry Night
A Thousand Years
Address to the Moon
All Things Bright and Beautiful
Ar Hyd Y Nos
Ave Verum Corpus
Bad Moon Rising
Blue Moon
Bridge Over Troubled Water
Cabaret
Calon Lan
Domine Deus by Ruth Morris Gray
Don't stop me now
Dust in the Wind
Edelweiss
Eli Jenkins Prayer
For the Beauty of the Earth
For the beauty of the Earth – John Rutter
Gloria
Great Balls of Fire
Gwahoddiad
Hallelujah
Hymn of Angels
I believe I can Fly
Irish Blessing
It Don't Mean a Thing
I've had the Time of my Life
Knock on Wood
Let There be Music
Lord of the Dance
May it Be
Memory
My Girl My Guy
Myfanwy
O Nata Lux
Run
Shoshone love song
Skyfall
Softly As I leave You
Songs of a Rainbow Nation
Stand by Me
Steal Away
Super Trouper
Sway
Tears in Heaven
The Lord Bless You and Keep You
The Lord is my Shepherd
The time of my life
Three Madrigals
Tra Bo Dau
Tydi a Roddaist
We are the Champions
Weeping
Who put the Bomp
You'll never walk alone