If you've been thinking of joining a choir, now is a good time to do something about it!
We are a friendly, welcoming, and sociable group of individuals who love to sing. We are always looking for new members, regardless of experience or musical ability.
We sing a wide range of music, mostly in three or four-part harmony. We don't require auditions, and there is no pressure to join. Just come on a Friday and see how you feel first.
We provide rehearsal tracks for virtually all the songs we sing, so you don't need to be able to read music. Your subscription also covers the cost of music.
We meet every Friday from 7:00-9:00pm at St. Mark's Church, North Road, Gabalfa, Cardiff. We would love to have you join us!
If you need more information, please click here:
https://gabalfacc.com/contact-us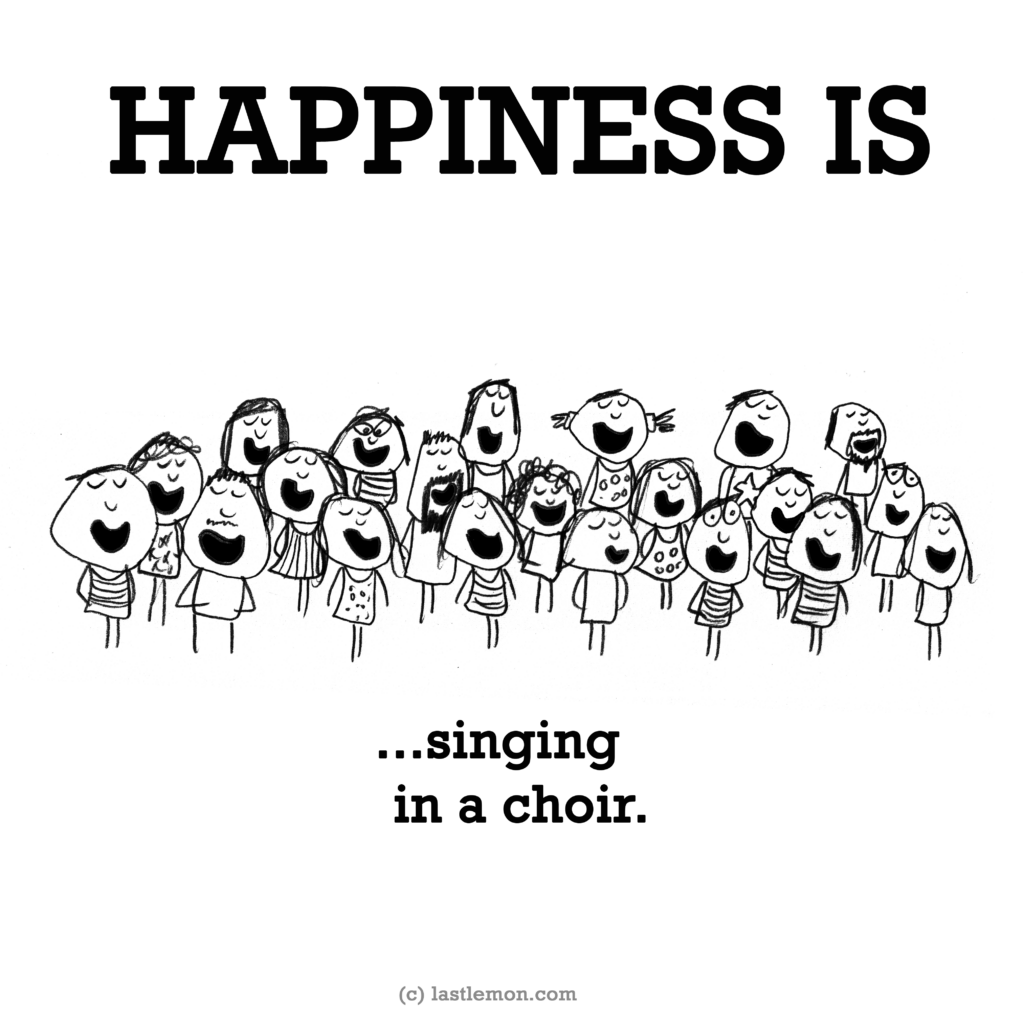 Summer 2023
Gabalfa Community Choir ended an interesting term with a Summer Soiree. Here is a compilation of three pieces from this event which will give the viewer some idea of the wide range of music we sing.
Three pieces from our Summer Soiree:
Someone you Loved (as sung by Lewis Capaldi)
African Songs (Singabahambayo, Sithi Bonga, Siyahamba)
You Make me Feel So Young
Our Background
Gabalfa Community Choir was founded in 2010, initially comprising members from St. Mark's Church, Gabalfa, Cardiff. We made great progress since the beginning of 2013, building up to a choir of over 60 members before the Covid pandemic struck, when we had to suspend rehearsals. Since then, we have been gradually rebuilding our choir.
Our members come from all parts of Cardiff and beyond. We are all united by one thing – a love of singing! The ethos of the choir is simple – it doesn't matter whether or not you can sing well, or read music, you can still join with us and sing your heart out! There are no auditions and nothing to make a newcomer feel uncomfortable. We are here to make friends and to enjoy singing.
The health and psychological benefits of singing are well documented, and we love to encourage people who don't normally sing to come along and experience the camaraderie and companionship that comes with belonging to a group, as well as the sheer joy of singing with others.
Under the direction of our leader, Justine, and accompanied by the incredibly talented Phil, we have developed a varied repertoire.
Our programme for the year usually includes two main concerts – a concert in mid-July and a Christmas concert in December. We also undertake 2 or more engagements each year in support of charities.
We hope to see you soon!